The Gatas Team Real Estate Community Newsletter & Special Promotions
Get the latest Gatas Team Real Estate Community Newsletter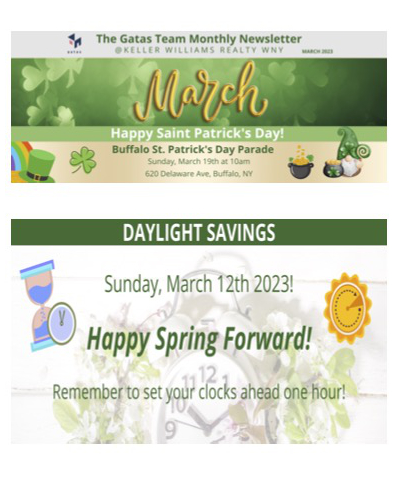 Subscribe for the latest Gatas Real Estate Team newsletter via email.
Statistics for Niagara and Erie County Single Family Homes through the first 7 months ending July 31, 2020
Niagara County Real Estate Statistics
Months Supply of Inventory
list price to sale price ratio
Erie County Real Estate Statistics
Months Supply of Inventory
list price to sale price ratio
Ready to Buy your next home?
Calling all foodies – Enter to Win!!
Check Back Soon
for the next Enter to Win Contest from The Gatas Real Estate Team.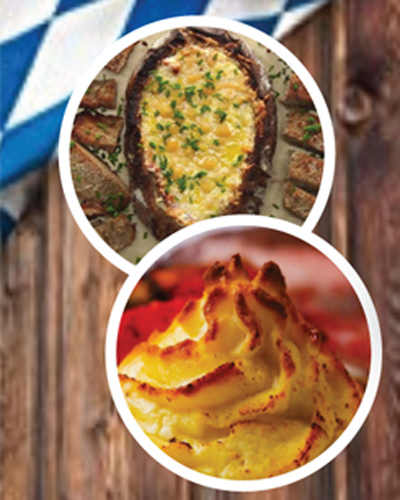 Try These Oktoberfest Recipes
Flammkuchen Bread Bowl
Ingredients
for 4 servings
1 loaf sourdough bread, dark
1 ½ cups sour cream
½ red onion, diced
3 pieces bacon, or pancetta, cubed
3 tablespoons butter
1 cup gruyère cheese, grated
pepper, to taste
Preparation
Preheat oven to 480°F/250˚C.
Fry the bacon and the onions in a pan.
Mix fried onions, bacon, and sour cream in a bowl and season with pepper.
Cut off the top of the bread and remove the inside with a spoon.
Fill the bread with the sour cream mixture and cover with gruyère cheese.
Spread butter on the leftover bread, cut into thick chunks, and place on a baking tray together with the bread bowl.
Bake for 15 minutes or until the bread is crispy and the cheese golden brown.
Gravy Stuffed Duchesse Potatoes
Ingredients
for 10 servings
2 cups gravy
3 lb russet potato, cubed
½ cup butter, soft
½ cup sour cream
4 egg yolks, beaten
salt, to taste
pepper, to taste
½ teaspoon nutmeg
egg wash
Preparation
Pour gravy into an ice cube tray and freeze until the cubes are solid and can be removed easily.
Place the potatoes into a pot with cold, salted water and bring to a boil and cook until the potatoes are fork-tender.
Drain the potatoes until completely dry.
While still hot, mash the potatoes with a potato masher, fork, potato ricer, or food mill. If the potatoes get too cold, reheat them in the oven or microwave until hot and dry again.
To the mashed potatoes, add the sour cream, butter, egg yolks, salt, pepper, and nutmeg. Fold the mixture together with a spatula until just incorporated, making sure not to overmix.
Transfer the mixture to a piping bag or a zip-top bag with a star tip.
Pipe a disc of the mashed potatoes on a parchment paper-lined sheet tray.
Place an ice cube of frozen gravy in the center, and pipe more mashed potatoes around the gravy cube,
Freeze until the potatoes are firm.
Preheat oven to 425°F (220°C).
Brush with egg wash until completely coated.
Bake for 30 minutes, or until the potatoes are heated all the way through and golden brown.
Serve while still hot.